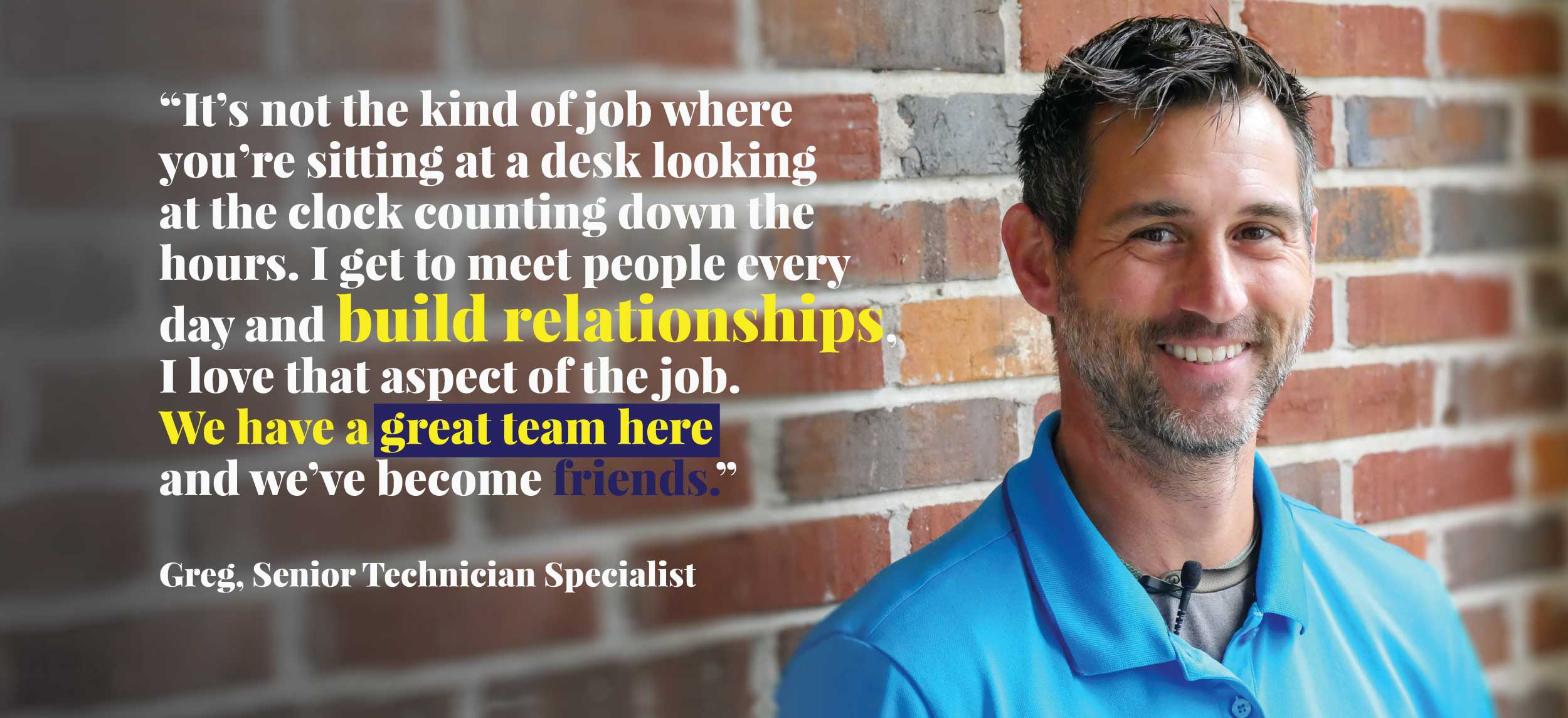 Sams is Growing!
Join our team and gain the skills and confidence for success!
We are a company that provides on-the-job training, seminars, and certifications so our employees have the skills and confidence necessary to be a successful team member. They are paired with an experienced team member that will explain and demonstrate what to do and why it is important. Establishing this rewarding work environment and encouraging professional growth represents the vision for Sams Carpet Cleaning & Repairs has for its employees.
When you have the BEST team, opportunities are what we BUILD ON! Sams Carpet Cleaning & Repairs hires individuals who possess our five core components:
Professionalism | Responsiveness | A Positive Attitude | A Team Player | Driven to Excel
Immediate Job Openings
Technician
We need professional, positive, and ambitious team members to join our team. Our technicians provide a wide variety of services from cleaning, repairing, and light construction and more to residential and commercial customers. These skills can be trained to hardworking individuals who are detailed oriented and mechanically inclined.
Working independently on your own service calls is rewarding and challenging. There are opportunities for growth within our organization and to gain industry specific specialty certifications. Health and dental insurance, paid time-off and 401(k) benefits are available when service requirements are met.
Type: Technical, Full-Time, Hourly
Required: Valid MO Driver's license, background check
Education: High School Diploma or GED
Experience/skills: Possess written and oral communications, basic math, detailed oriented, strong relationship skills, capability to handle customer situations with good judgement, diplomacy, and tact.
Small Engine and Minor Auto Repair Mechanic
Our service machines and vehicles are used seven days a week and we need someone to keep these machines and vehicles in tip-top shape with preventative maintenance and repairs.
We're looking for someone with:
The ability to troubleshoot and diagnose mechanical and electrical problems, and repair and maintain all equipment (especially small engines in our cleaning machines and minor auto repair).
Extensive knowledge and understanding of engine theory, auto parts and components.
The ability to properly use testing equipment, power tools, hoists, and other shop equipment.
The ability to effectively communicate with the operations manager and team.
Your own tools is a plus, and we will provide any additional when necessary.
Organization skills to keep a maintained, safe and clean work area.
Type: Technical, Full-Time, Hourly
Required: Valid Missouri Driver's License, Background Check
Education: ASE Certified or relevant OEM Certification
Experience/Skills: 3 years experience preferred