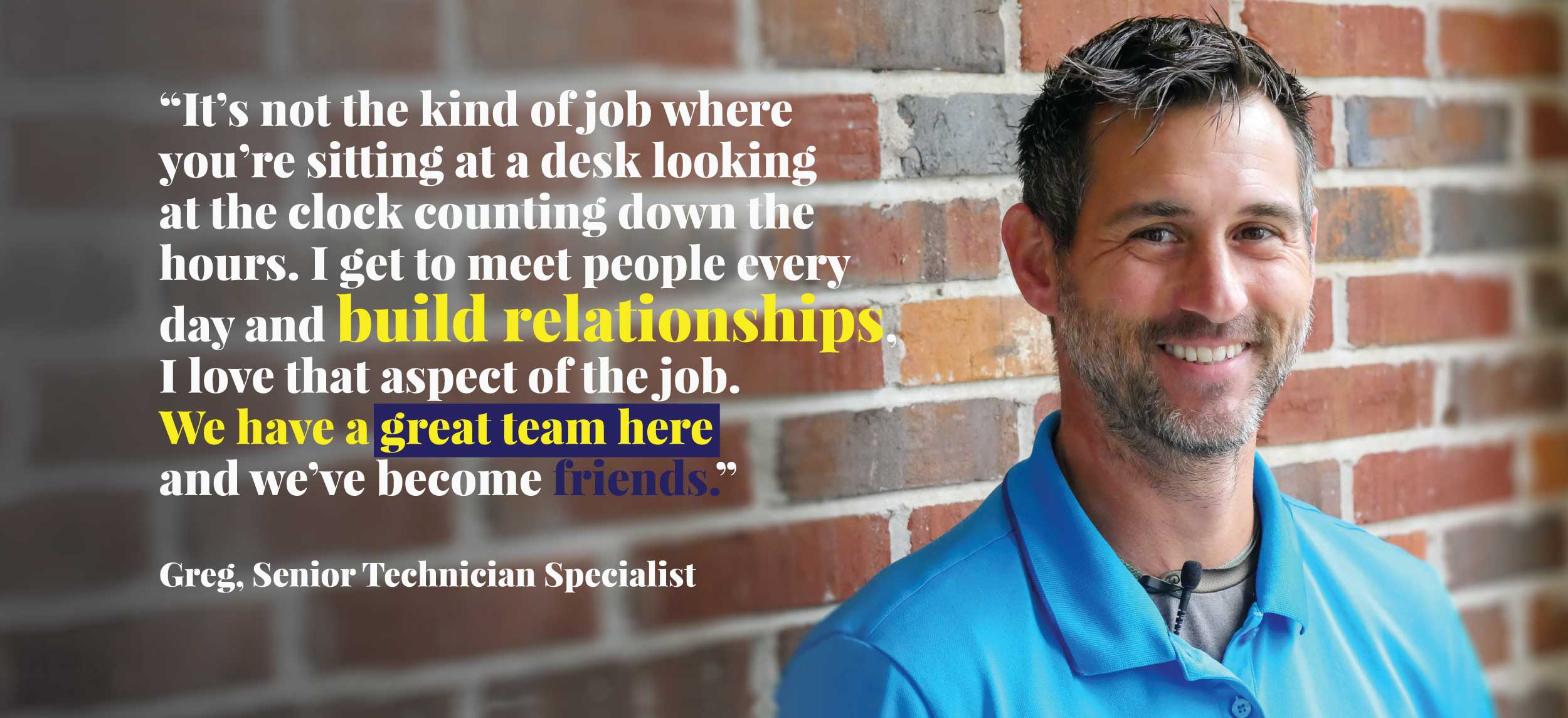 Sams is Growing!
Join our team and gain the skills and confidence for success!
We are a company that provides on-the-job training, seminars, and certifications so our employees have the skills and confidence necessary to be a successful team member. They are paired with an experienced team member that will explain and demonstrate what to do and why it is important. Establishing this rewarding work environment and encouraging professional growth represents the vision for Sams Carpet Cleaning & Repairs has for its employees.
When you have the BEST team, opportunities are what we BUILD ON! Sams Carpet Cleaning & Repairs hires individuals who possess our five core components:
Professionalism | Responsiveness | A Positive Attitude | A Team Player | Driven to Excel
Immediate Job Openings
Technician Assistant

We need professional, positive, and ambitious team members to join our team. Our technicians provide a wide variety of services from cleaning, repairing, and light construction and more to residential and commercial customers. These skills can be trained to hardworking individuals who are detailed oriented and mechanically inclined.

Working independently on your own service calls is rewarding and challenging. There are opportunities for growth within our organization and to gain industry specific specialty certifications. Health and dental insurance, paid time-off and 401(k) benefits are available when service requirements are met.

Type: Technical, Full-Time, Hourly

Required: Valid MO Driver's license, background check

Education: High School Diploma or GED

Experience/skills: Possess written and oral communications, basic math, detailed oriented, strong relationship skills, capability to handle customer situations with good judgement, diplomacy, and tact.

Full-Time Administrative Assistant

Ready to work in a fast-paced working environment and join our dynamic team? Look no further, apply for our Administrative Assistant position in this exciting and challenging role in which you will be responsible for day to day operations in a cost-effective manner.

Type: 40+ hours a week/hourly pay, every 4th Saturday for half a day, health benefits, 401K plan, PTO, when employment service requirements are met.
Required: Background Check, Minimum 2 Years Administrative Experience
Education: High School Diploma, Administrative Certification is a plus

Skills:

Excellent Multi-Tasking handling variety of projects and tasks simultaneously.
Excellent and professional written communication.
Well spoken and articulate.
Detailed oriented and organized. Attention to details.
Ability to review documents for accuracy and completeness.
High ethical standards, trustworthy, and reliable.
Capable to complete assignments accurately within specified timeframes.
Professional attitude and appearance
Proficiency in computers and software (e.g., MS Office)
Team player but also can work alone.
Ability to maintain confidentiality.
Very familiar with the St. Louis area and surrounding municipalities.
Basic math skills

Job Responsibilities include but not limited to:

Manage scheduling system and customer support to schedule appointments.
Communication with Customers, Field Team, Account Executives, and Management throughout the day.
Work closely with Account Executives in managing estimate process for customers.
Preparing and maintaining work orders that are detailed and prepare for accounting.
Ensuring efficient utilization of our technicians, equipment, and supplies.
Administrative and Project Support to Account Executives and Management staff.