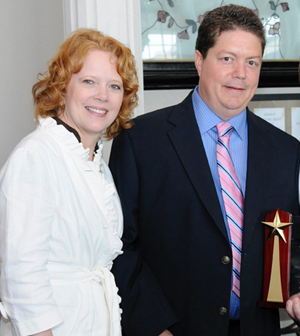 About Sams Carpet Cleaning & Repairs
It's not about yellow vans and carpet, it's about people.
Saying "it's about people" is easy. Living it is something else. We thought long and hard about what we truly value, what makes us "tick" and what promises we can make and keep every day. We thought about our customers, their needs, and how we, ourselves, want to be treated by service providers. After all, you're inviting us into your home, business, or commercial space, and we take that seriously.
The values that emerged didn't surprise us, because they're in our hearts. They're reflected in the way we operate. We define our values with three fundamental beliefs:
We believe education is more important than sales. Empowering people to make wise decisions is at the core of our process. We're interested in helping people better understand the steps it will take to bring their interior environment back to life. We know that a relationship built on trust is far better than a simple transaction.
We are committed to our community. We strive to make it better as a whole, enhancing the quality of life and creating healthy spaces for people to live, work and gather. Our work isn't just about business; it's about pride and the satisfaction that comes from doing the right thing.
See our community efforts here.
We make people happy. When it's all said and done, this is the measure of our success. Knowing that our customers are comfortable with our process and delighted with the outcome is our biggest joy. It's why we make ourselves available 24/7. When disaster strikes, we're there. Customers turn to us for regular, dependable service because they love working with our team.
This is what drives us. Sams is proud to be a local, family owned business, serving residential, commercial, and multi-family housing customers since 1985. While we hold those family and community values in the highest esteem, we also have the size and scale to tackle projects of all sizes, both large and small. How can we serve you?
You May Know Sams for Carpet, But We're So Much More

Carpet cleaning is our name, and it's a big part of who we are and what we do. But did you know that Sams offers a comprehensive slate of cleaning and repair services to care for your entire interior space? Whether it's for your home, commercial space, or multi-housing / apartment building, our skilled and certified team provides:
The Sams Approach
By now you know we're a little different. We love cleaning and repairing carpet, fine rugs, tile and grout, air ducts and more – and we love doing it well. What we truly find interesting, however, is our customers. You'll find a personable, no-pressure approach. You'll feel the pride we take in our work and the joy we find in serving you. We are also Insured and Bonded, and a Certificate of Insurance is available upon request. Let the Sams team care for your interior space!