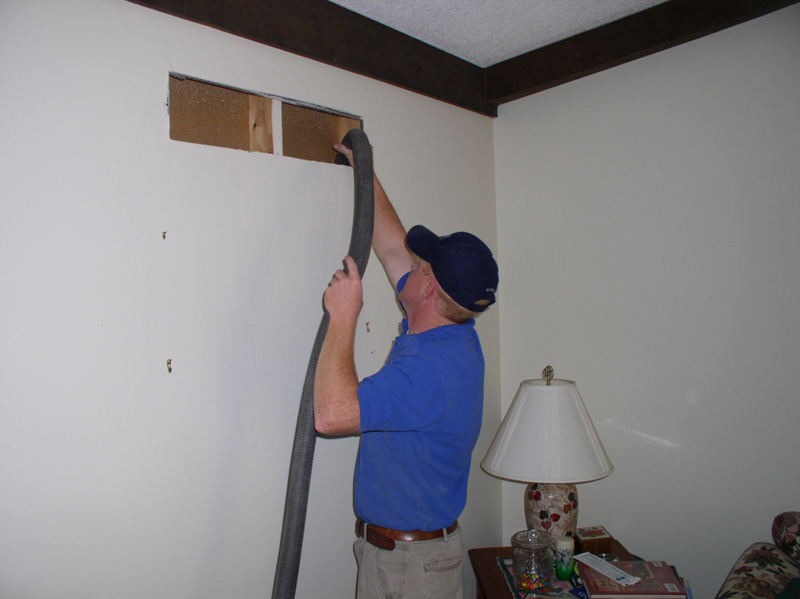 Do you ever evaluate your indoor air quality? Let's just be honest for a minute, did you even know that was a thing? At Sams, cleaning carpet is just one sector of services we perform for businesses and homeowners in the St. Louis area. Our Dirty Duct Cleaning Service, a subsidiary of Sams Carpet Cleaning & Repairs, comes prepared to address your indoor air quality problems. Of course, dust and dirt are found in all homes with air ducts, but there are underlying reasons as to why this cleaning can become an urgency. There are a number of things that can be affected by such buildup like pets, occupants with allergies/asthma, home renovations and many more factors. If you're not sure what you're breathing in, we'll tell you about the potential and possible problems you can face if you don't fight this now.
What's in the Air Inside Your Home?
The EPA has estimates that shows that indoor air quality in a home may be up to 100 times worse than the air outside. Those pollutants that stick to your HVAC system continues to recirculate while your unit is running. The germs and dust becomes compounded when the ducts aren't cleaned properly. Alright, so if your system is blowing the air just fine, just imagine if your motor can't turn on due to dirt and the air filter is clogged with dust. Dust contains more than dirt- dead skin, pet dander, fungi, feces and even mold spores. If not treated properly, your HVAC systems and air ducts can quickly become a playground for bacteria and other pests. Sams always go the extra mile, we make sure to use an anti-microbial disinfectant to inhibit the growth of molds, mildews, and other odor causing bacteria. We do all this for our clients at no extra cost to ensure that they are getting the best air circulation in their homes.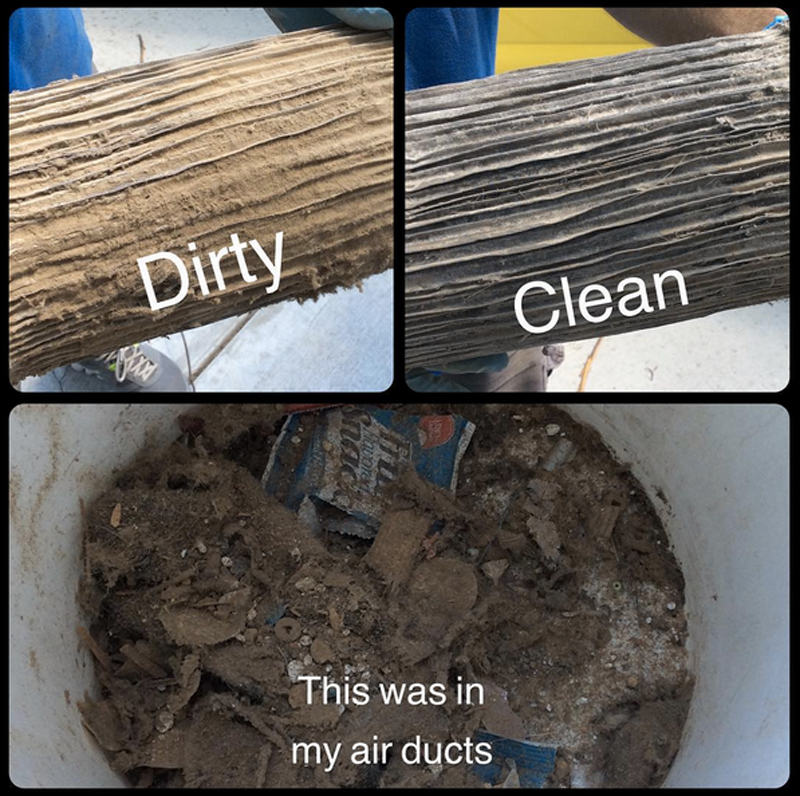 We understand that the ductwork is your homes lungs, and we want to make sure you that they are kept clean from any airborne hazards that may threaten your space. This includes mold contamination within the ductwork and any exposure to mold can create some unhealthy conditions for everyone in your home. This mold can spread throughout the home's vents and begin to form a moisture presence that can cause respiratory allergic reactions in people. You can look for similar reactions that you would normally see from those who have seasonal allergies. Just like drinking an icy beverage, the waters beads up on the outside of the glass and moisture starts to form. Where moisture is present in your vents is where mildew can be introduced. Inspecting your air ducts can be a bit tricky, so it's best that you call professionals to conduct a proper investigation.
If you reside in a humid environment and experience various humidity levels throughout your home, we suggest investing in a dehumidifier. This won't solve all your problems, but this will definitely remove some of the excess moisture you're experiencing in your home. As mentioned earlier, Sams Carpet provides an anti-microbial disinfectant treatment that is registered with the E.P.A and is approved for use by professional cleaners. The ducts and vents can take up to a maximum of 4-6 hours to clean, depending on the size of your house and how cluttered your system is. We utilize powerful truck-mounted systems that cleans out all the buildup of dust and dust mites. As it's removed from the ducts, all of the debris is collected in the van outside, and not recirculated in your home.
Let the Sams Team Help with Your Air Quality
At Sams, we care and value your experience with our company so much that we ensure our community the best technicians. Our trained technicians intentions are always to exceed the expectations of our customers without question. Our intent is to satisfy our customer and if you're ready to receive a superb service, contact us today.