A Division of Sams Carpet Cleaning & Repairs
We understand the value of fine rugs. With proper care and maintenance of these rugs they can be more than a household furnishing, they are a lifetime investment.
That's why we've dedicated ourselves to going above and beyond to care for your rugs, and leveraging our decades of experience in the rug cleaning business for you. We know that your rugs are exposed to wear and tear, and over time, spot cleaning and vacuuming is not enough. Pets make mistakes. Kids spill kool-aid. Grit ground into the fibers each day can be abrasive as sandpaper. FrenchTown is here to help.
From the very high end rugs and those that have been passed down through the generations, to a rug you may have recently bought from a big box store, the FrenchTown team knows the right techniques to properly clean, remove stains, and dry your rug to return it to its best possible condition.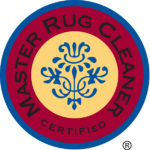 In fact, FrenchTown Rug Cleaning is one of the few fine and area rug cleaning companies certified as a Master Rug Cleaner!
This is the gold standard in training and certification for Rug Cleaning Professionals, and demonstrates not only our expertise, but also our dedication to extraordinary work ethic, the highest quality service, and ongoing education. It's the kind of team you can trust to care for and clean your rugs!
FrenchTown Rug Cleaning Co. recognizes different fibers, constructions, colorfastness ,and types of rugs. This is especially important when cleaning fine rugs. Whether made by hand or machine, we can clean these types of rugs and many more:
Karastan® Rugs
Chinese Rugs
Indian Rugs
Persian Rugs
Kashmir Rigs
Tribal Rugs
Turkish Rugs
Before cleaning your fine rug or area rug, we will personally review it with you to address any concerns and to discover any problems you may not have been aware of.
The FrenchTown Rug Cleaning Process, Completed by Hand in our Climate Controlled Facility with Environmentally Friendly Products:
Rugs are inspected with the customer for any concerns, size, and pricing.
Rugs are examined and tested for color fastness to determine the safe cleaning method.
Safe removal of any dry particles/soil in the rugs using the Rug Badger System.
Rugs are safely hand cleaned using our unique cleaning technology process and equipment.
The fringes are hand cleaned to restore the color and softness.
Drying technique is performed in a humidity and temperature controlled room in our plant to give the rug fibers a soft, dry, and clean feel.
Optional services can be applied:
After the rug is dry, another inspection is performed to make sure the preferred cleaning results were accomplished. If the rug cleaning doesn't meet our satisfaction, we will repeat any steps of our cleaning process that may be necessary.
Customer Service Representative will contact the customer once the rug is prepared for customer pick-up or delivery.
Clean to protect
The FrenchTown team wants to help you make the most of your investment in your fine rug. Specialty area rugs require the attention of a practiced, professional rug cleaning expert to help ensure its value as an heirloom. A thorough deep cleaning is recommended every one to three years to help protect it from long-term damage such as spills, pet urine, and everyday wear and tear. The good news is that FrenchTown offers you our Certified Master Rug Cleaners, our decades of experience in rug cleaning, as well as the equipment and technology to clean and care for your rugs properly in a temperature controlled environment.
We offer pick-up and delivery services or you can bring the rug(s) to our plant. See our contact information and location, and contact us today to get the process started.