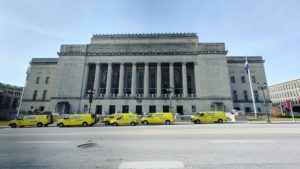 The Sams team recently had the opportunity to put our expertise to work in a legendary live performance venue, the Stifel Theatre in downtown St. Louis. The 3,100-seat main theatre was completed in 1934 as an opera house component of the larger Municipal Auditorium complex, including the 9,300-seat Convention Hall that later became known as Kiel Auditorium. Today, the Stifel Theatre opera house is all that remains of the original complex.
Shuttered in May 1991, the opera house sat vacant for two decades. A historic $78.7 million renovation restored it to its original splendor and added state-of-the-art upgrades in 2011. Having welcomed legendary names like Frank Sinatra, Ray Charles, Bob Dylan, and the Rolling stones through the years, today the opera house still attracts some of the biggest and brightest stars in music, theatre, and comedy.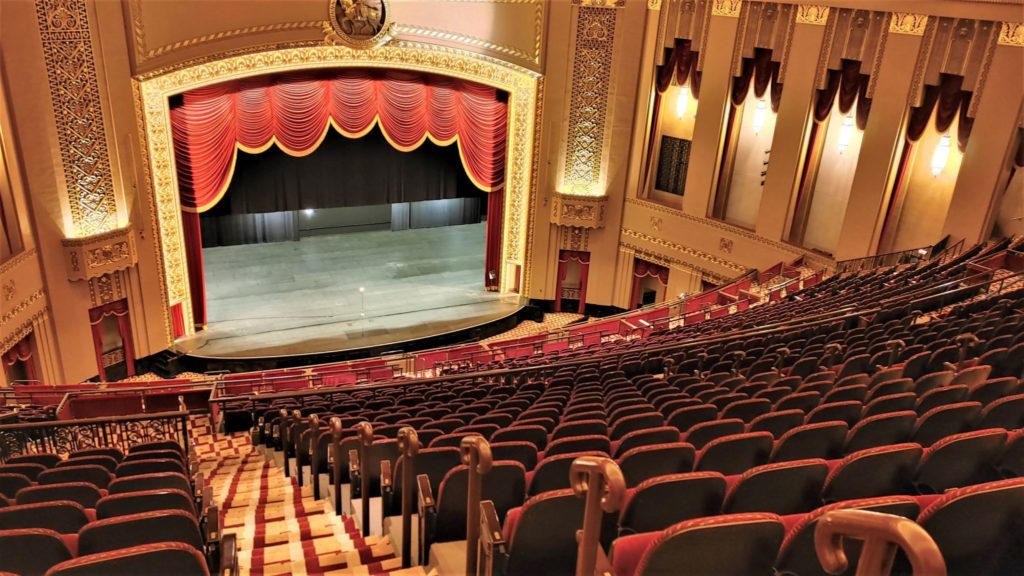 While closed during the COVID-19 pandemic, Stifel Theatre management reached out to The Sams team to perform a thorough steam cleaning using our truck-mounted units and apply SCOTCHGARD for future protection. In addition, while not being used, the theatre had become home to some moths we needed to remove and prevent from returning.
Everything that makes a building like the Stifel Theatre grand and spectacular- particularly its size and age, also present some challenges when cleaning. In addition to the main theatre, the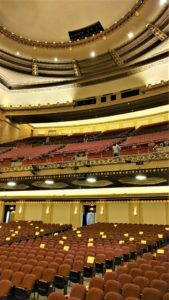 building boasts numerous other spaces where they host weddings and corporate events. In a building this size, it's important that everyone knows what areas they're responsible for, so nothing gets missed. The theatre also has wool carpet, which needs to be treated differently than a standard synthetic carpet. Precautions must be taken with the heat and the soap we use to prevent the carpet from buckling or sustaining any damage.
Sams deployed a crew of 12, with six van-mounted carpet cleaning machines for this commercial carpet cleaning project. We worked hand-in-hand in partnership with Stifel Theatre's management and maintenance team. With a project of this size, it takes a team effort to ensure every detail is attended to and the client's expectations are met. In total, the crew spent five days on site. We treated spots and stains, thoroughly cleaned every inch of carpet in the theatre as well as some of the seats, and did a moth repellent treatment to remove eggs and prevent moths from returning.
Our team was able to come in and systematically approach the job, recognizing and treating areas that needed additional attention to remove stains as we went. We take an immense amount of pride in our work every day. But to be trusted on a job like this is extra special. The Stifel Theatre is a place where our team goes throughout the year to make memories with family and friends. It's a building with a million intricate details, designed to inspire awe and wonder when you walk through the door. Helping them maintain its beauty was a true privilege and honor for the Sams team.
From ornate and historical landmarks to office buildings in business parks, Sams Carpet Service is the first number to call for your commercial carpet and upholstery cleaning needs, as well as specialty services like air duct cleaning. Our services are tailored to the unique needs of you and your space. Call us today to get started!