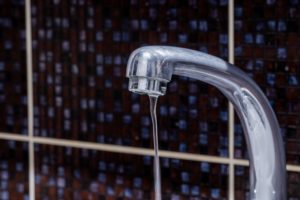 Between freezing rain, snow, and low temperatures, the winter brings with it plenty of reasons to look forward to spring and summer. Among the most frightening risks we face this time of year is the possibility of pipes in your home or business bursting. Burst pipes bring water damage and major unplanned expenses.
While there's no way to guarantee you won't have a water pipe burst on the coldest days of the year, there are a few preventative measures you can take in advance to minimize the odds.
5 Tips to Prevent Pipes from Bursting in Cold Temperatures
Tip #1: Keep at-risk pipes warm
When temperatures dip, the pipes most at risk of bursting in your home are those near outside walls or windows. One way to prevent bursting is to keep those pipes warm. Insulating accessible pipes is a relatively affordable and practical way to keep them warm enough to prevent bursting. There are a number of other products available too, including heat tape and electric heating cable designed to keep pipe temps up and minimize the risk of freezing and bursting.
Tip #2: Allow warm air to circulate
Most people don't consider the pipes under their kitchen or bathroom sinks to be at risk of bursting. After all, they're inside your home where you're keeping the temperatures nice and toasty. But because they're frequently located along exterior walls and spend most of their time behind closed cupboard doors, they do face the risk of freezing. On the coldest days of the year, it's a good idea to open up cupboard doors to allow the heat from your home in to warm the pipes. We also recommend keeping your interior house doors open to encourage warm air circulation throughout your home.
Tip #3: Run your faucets at a trickle on cold days
Have you ever noticed that lakes freeze before rivers in the winter? That's because one of the best ways to prevent water from freezing is to keep it moving. If you have exposed pipes at risk of bursting, determine which faucets they are distributing water to. Once you've identified the faucets, turn them on and leave them on. Even running water at a trickle on a cold day can keep it moving through the pipes enough to prevent freezing and bursting.
Tip #4: Keep the building's internal temperature up
A penny saved is a penny earned. We get it. But one of the most dangerous things you can do on the coldest days of the year is dial back your thermostat to keep your furnace from running nonstop. The few dollars you save on heating bills will not add up to enough to cover the cost of a burst pipe. If you're planning to be away from home for multiple consecutive days in the winter, do not turn your furnace off while you are gone. Experts recommend you keep your thermostat no lower than 55 degrees Fahrenheit to prevent a plumbing disaster while you're away.
Tip #5: Keep cold air out
Cold air is the enemy when it comes to preventing your pipes from bursting. So any steps you can take to keep it from entering your home will protect your plumbing system. Add insulation to attics, basements, and crawl spaces. Look for openings around windows and doors and seal any cracks or gaps where cold air can make it into your home.
What to Do if a Pipe Bursts
Sometimes, even when you've taken all the precautions, the unthinkable happens. If you do identify a burst pipe in your home, your first call should be to a local licensed plumber who can diagnose the issue, repair the pipes, and prevent further damage.
Your second call should be to the Sams team. Our professional water damage restoration services are available 24 hours a day, 7 days a week, 365 days a year. We've perfected the water damage restoration process and know exactly how to safely clean up existing damage without causing additional harm. The Sams team has helped families and businesses throughout St. Charles County and the St. Louis region make the best out of a bad day, and we can help you too.