Dennis Mierkowski has been a part of the Sams Carpet Cleaning Family for 30 years. That's right, you read that correctly. He has been with us from the beginning, when Sams Carpet Cleaning & Repairs started out of Jeff Sams parent's home, and has been with us every step of the way. He shows passion, integrity, exceptional work ethic and dedication with everything he does, and we feel honored to have him as a part of our team. Having an employee like Dennis is truly a blessing. Every day he walks into work with a smile on his face and a greeting for everyone around him. To celebrate his 30th anniversary with the company, we wanted to highlight Dennis and hear his experience and memories with Sams over the years.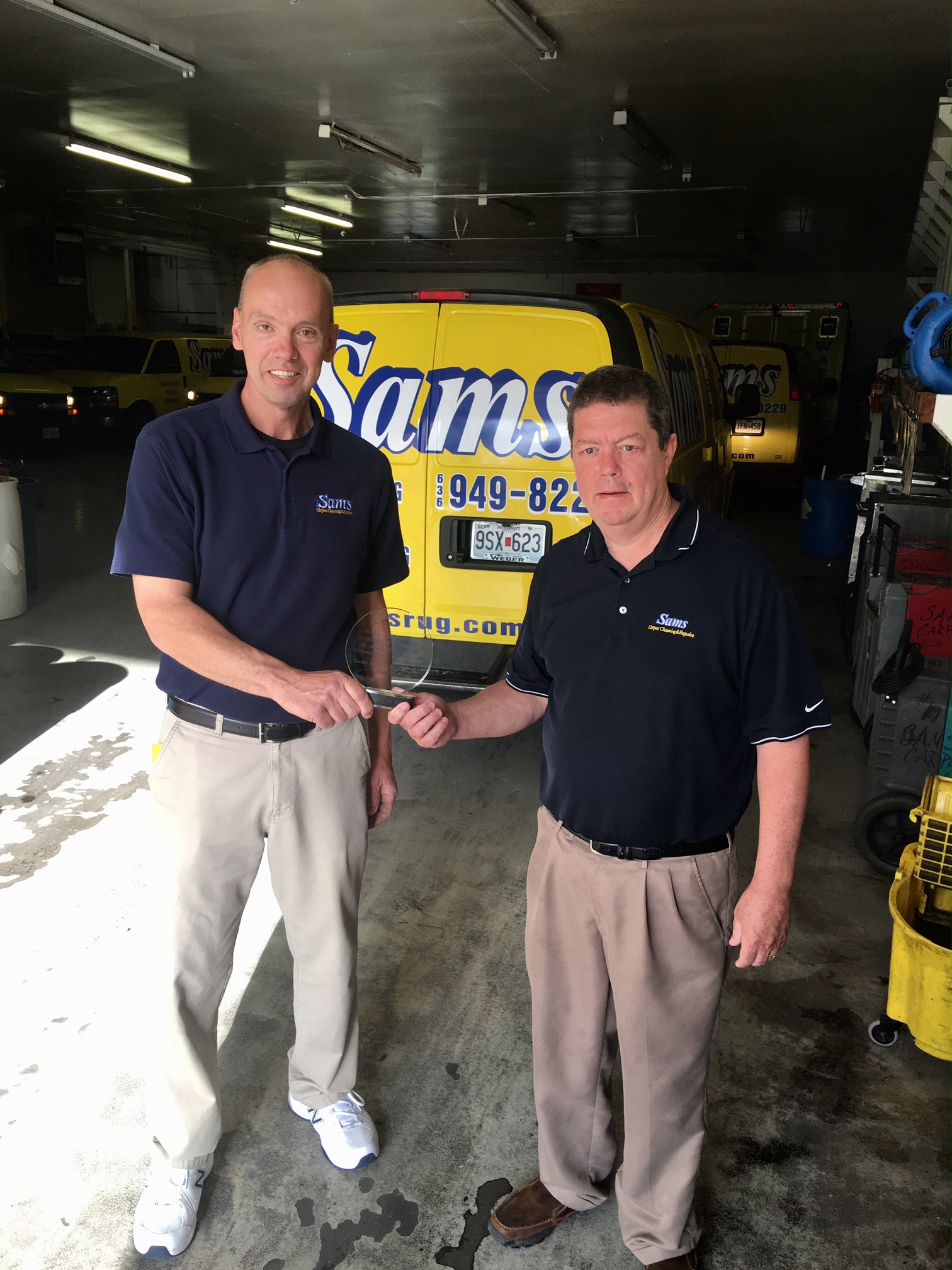 Dennis is a carpet technician who has known Jeff and his family most of his life, and when he saw Jeff starting Sams and needing employees, he stepped up to help. 30 years ago when he started at Sams, he became hooked. Here's a little Q&A we had with Dennis to learn more about his years with Sams and some of his favorite stories.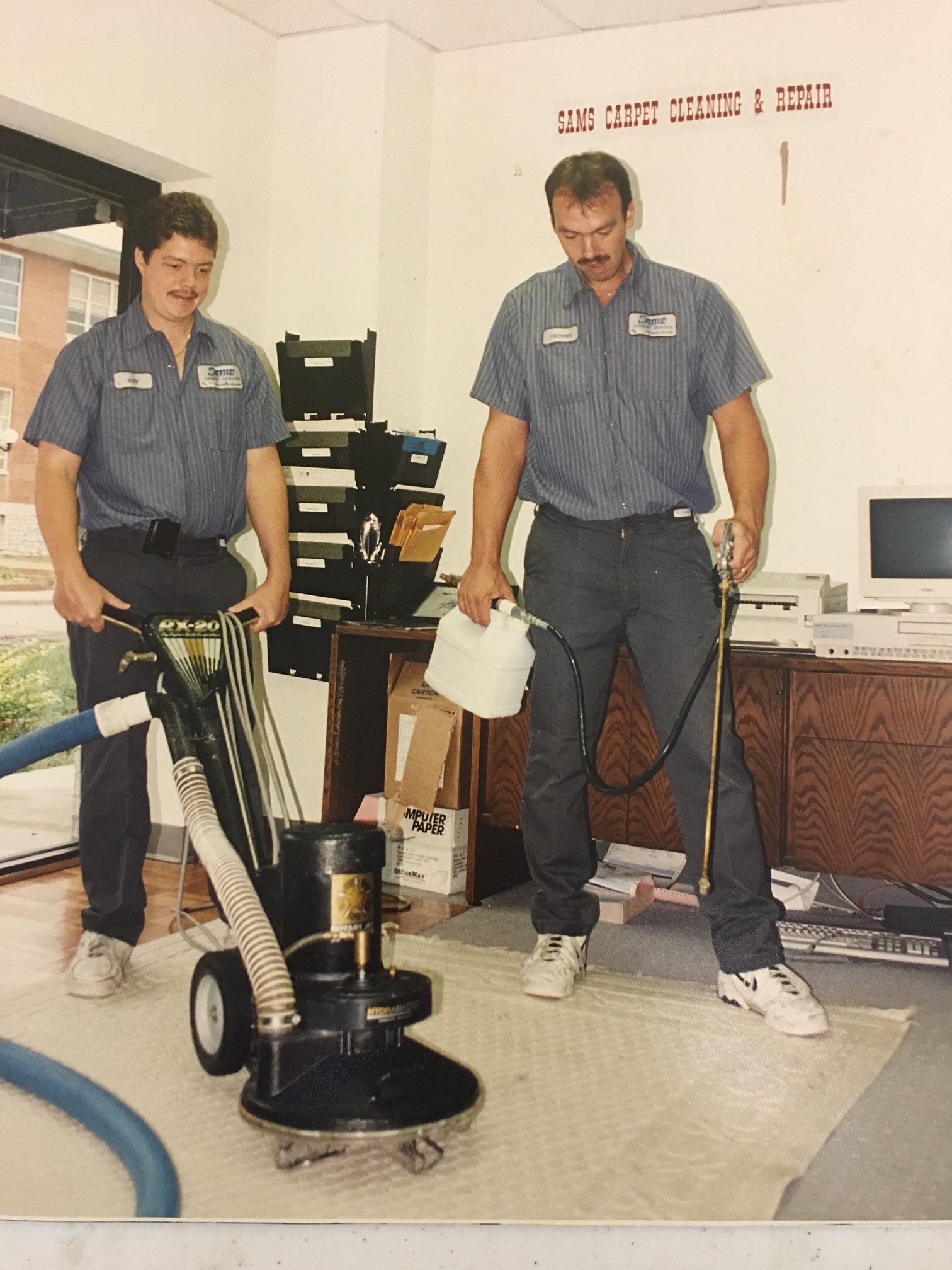 Q: Why Sams? What makes Sams different and special?
A: To be happy you have to like what you do, and I LOVE what I do at Sams. I love the people I work with, I love working with Jeff and seeing his passion and dedication to customer satisfaction, which is something that is important to me. I can't explain to you that amazing feeling when a customer recommends a friend or family member to us. It takes a lot of trust and confidence to allow someone into your home, and that trust is something I want to build with each and every customer. When I leave a home, I know I am leaving behind a clean environment, and that is something I can be proud of. It's important to me for a customer to be happy and to call back for future service.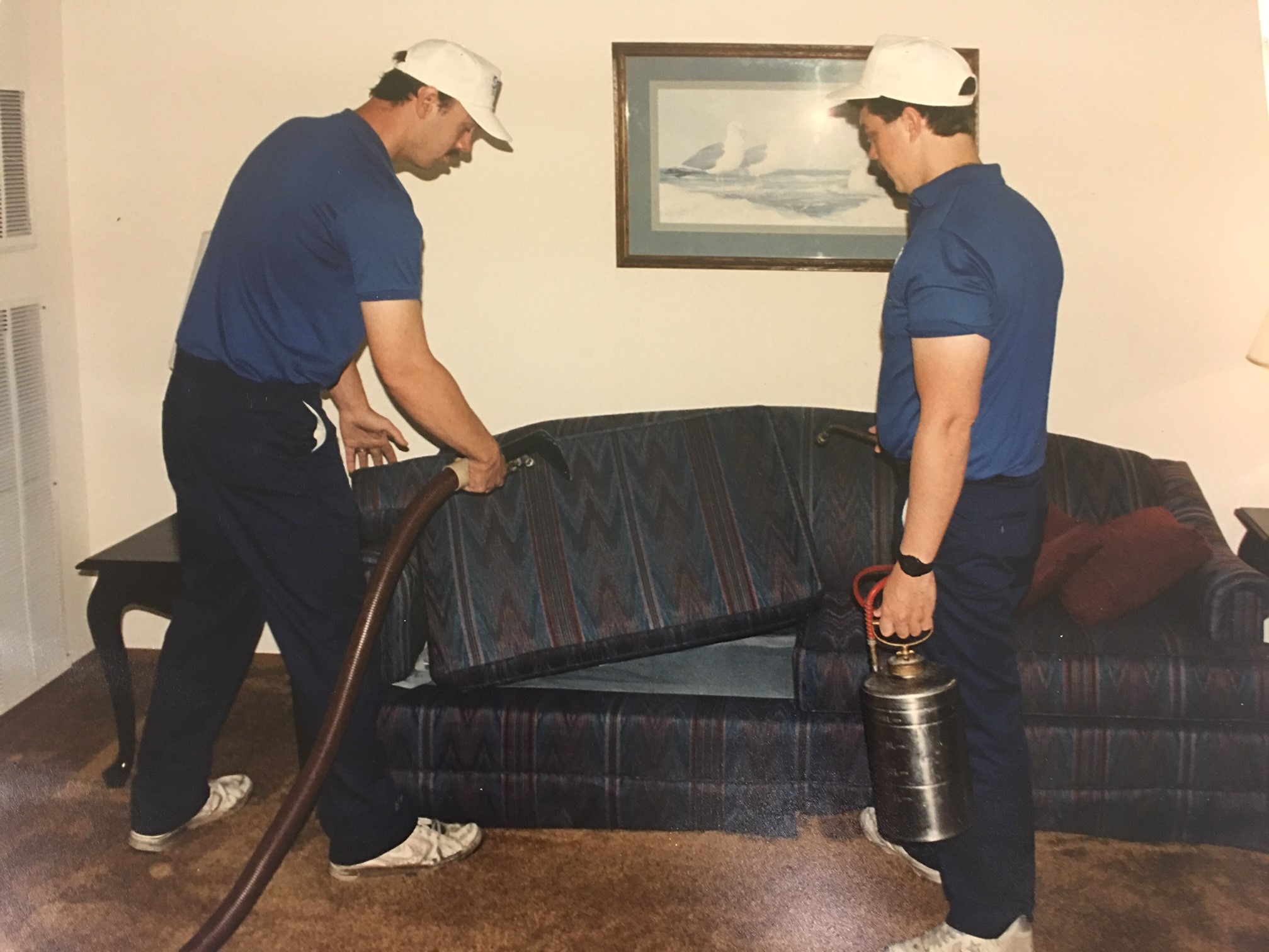 Q: What is something you are most proud of from your years with Sams?
A: There have been many times we've been called and the customer said they thought it was time to replace their carpet, but first they wanted to try cleaning them to see if that would help. After cleaning the carpet, the customers are thrilled and said that it'll save them from replacing the carpet! That's our goal, to provide quality service and help customers with whatever they might need.
Q: Any funny stories?
A: I don't know about funny, but something I think is the longevity of many of my clients. Some of my long standing client's children are now calling me to come clean their homes! It's always fun to hear, "I remember you cleaning my parent's floors when I was a child and now I need mine cleaned!"
Q: Do you have any memorable experiences with Sams?
A: Probably 15 years ago or more, we received a phone call from Nelly. He had just purchased a house in Lake St. Louis and he wanted to get his carpets and floors cleaned before MTV Cribs came out to film. I knew who Nelly was, but didn't really know him. I went out to his house and talked to him for awhile, but didn't realize he was Nelly until after he left and I was talking to his mom! It was a pretty crazy experience to sit with my friends watching his episode of MTV Cribs and say, "that's my work, I cleaned that, that's also my work!"
Thank you to Dennis not only for his YEARS of service and amazing attitude, but for taking the time to be interviewed for our first employee spotlight! Stay tuned for future blogs highlighting our wonderful employees.
*We're exciting to announce that we are growing! We are looking to add new members to our Sams Carpet Cleaning and Repair family. If you are interested, check out our careers page HERE.*