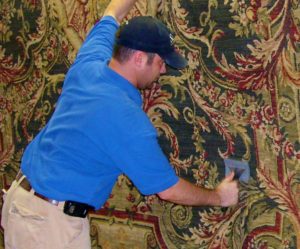 1988 Château Lafite Rothschild. A Gulfstream Six airplane. Literally any floating vessel. Your fine rug.
Sure, these investments may seem extravagant, but numerous people have spent gazillions on each one. Imagine spending $14,000 on a bottle of wine that ended up being, and we're quoting here from the Susie and Peter Masters of Wine Website, "Frankly disappointing."
You, however, are a savvy investor. You pick your spots, and then you go for it. The next thing you know, you're having a Cabernet Sauvignon party to show off your new Karastan Rug.
"The Karastan is an heirloom!" you tell your hair stylist.
"We will pass the Karastan to our children!" you gush to the cashier in the grocery store.
And you speak the truth: it really is an investment, a physical, beautiful keepsake to pass down through future generations of your family. You can almost picture your grandbabies learning to crawl on it during Sunday dinner at your kids' house.
Like any investment, however, it needs to be nurtured, cared for, maintained. Because life happens. Dirt happens. Pets happen… sometimes all over your rug. After a while, no amount of blotting, vacuuming or Botox on your part will rescue it.
And that's where we come in. At FrenchTown Rug Cleaning, a division of Sams Carpet Service, we've been about the business of caring for, and in some cases resurrecting, your investment. For decades, we've specialized in rejuvenating the finest rugs on earth: Indian, Persian, Turkish… and yes, your Karastan.
We have turned the science of rug cleaning into an art. We inspect everything by hand. We clean everything by hand. We can even provide protection against the not-really-housebroken Yorkie your neighbor brought over to your rug-warming cocktail party.
A rug truly is an investment… an investment in you, and in the future generations who matter to you. They are meant to endure and to bring joy to all who enter your home. We are here to care for that investment and to offer you peace of mind that we will treat it as such.
In order to maintain your rug and ensure it maintains its value, and pristine condition, here is what we at FrenchTown Rug Cleaning will do to restore your investment to its original glory.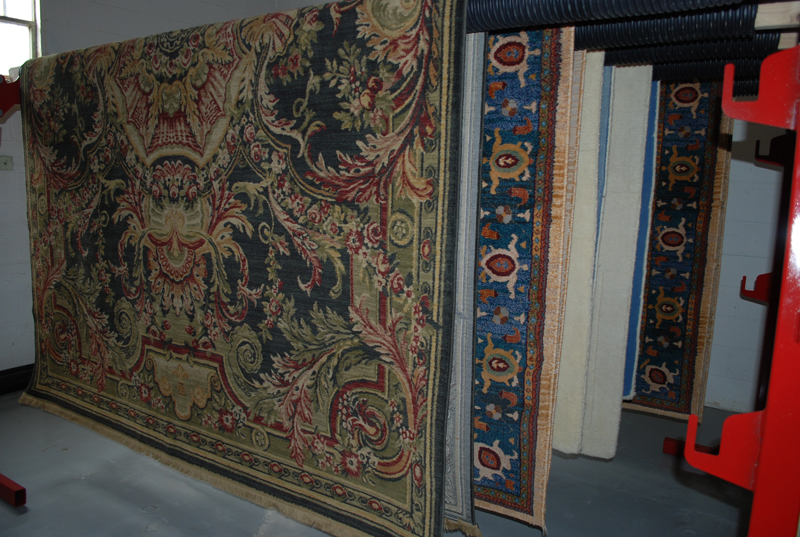 First Things First
Like the start of any journey, the first step is always the simplest, but one of the most critical. We begin by thoroughly inspecting your rug. We will know pretty quickly our dos and don'ts, and what method will work best.
Next we tackle what you can't see: the ground-in, stuck-to particles that have been quietly robbing your rug of its brilliance. Picture your great grandmother in the old country with her vintage rug beater. Only cube it… and then put it on steroids. That's our Rug Badger System. This step can remove so much dirt that you didn't even know was there.
Then we hand-clean your rug, fringes and all, with our unique cleaning technology process. Color and softness are restored in no time. This is a process that we don't take lightly, a hand cleaning process that makes all the difference!
We dry the rug in a humidity and temperature-controlled environment.
We inspect it again. If it's not good enough for us, we know it won't be good enough for you, so we'll repeat any steps necessary to meet our satisfaction.
And that's it. You can either pick it up, or have it delivered. Just like that, your rug is restored and ready to be passed along to a loved one, or back to the living room to be enjoyed by all! Give us a call today to learn more or set up your cleaning, 636-949-8229.