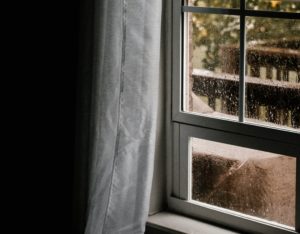 Disasters have a way of happening at the most inconvenient times – the middle of the night when you are fast asleep, while you are at work, or on worse yet – when you are on vacation. While we hate to get a call from a panic-stricken client who has water flooding their house, we are always ready to do what it takes to get the home back to normal.
When disaster strikes it is important to get help right away. At Sams we are here to assist you 24 hours a day, 7 days a week with our state-of-the-art water damage and restoration services.
Clean Up Your Water Damage Fast with Sams
When you home is damaged by water – whether it's a flood, broken pipe, backed up sewer line or sump pump failure – you are in a race against time. Mold begins to grow within 24 hours and will quickly lead to health risks if not mitigated as soon as possible. In fact the EPA warns that "Molds produce allergens (substances that can cause allergic reactions) and irritants. Inhaling or touching mold or mold spores may cause allergic reactions in sensitive individuals. Allergic responses include hay fever-type symptoms, such as sneezing, runny nose, red eyes, and skin rash."
While the health risks are serious, we have all the equipment needed to remove the water from your home, help prevent mold from growing and keep your family safe from harm.
Once we arrive at the site, we quickly scan the damage and get right to work.
The Sams 10-Step Water Restoration Process
Inspect the Damage – The invasion of water will bring a certain level of damage to your home. We understand that each situation is unique, and the amount of damage can greatly vary from home to home. During our inspection process, we'll provide you with a proposal and detailed communication sheet to eliminate surprises.
Remove Debris – It's quite possible that trash, limbs or other outside debris may have entered your home, or that furniture and belongings have been destroyed by water. We will carefully remove and dispose of all damaged debris to allow for effective water extraction.
Extract Standing Water – Water is removed by a powerful truck-mounted extraction system. This is a vital step in the drying process to help prevent further damage.
Dry the Structure and Interior – Once everything is out of the space, the drying process can begin. This is a critical stage in the process, one that we strive to get done as quickly as possible to prevent the growth of mold. We bring in our industrial dryers to do the job, while any remaining moisture is removed through evaporation and dehumidification.
Detect Moisture – We measure the moisture content in the various building materials of your home. This allows us to detect water damage and monitor the process of drying damaged materials.
Clean and Protect Furniture – Defend, protect, and secure your belongings from further damage.
Prevent Mold and Mildew Growth – Microban Disinfectant is applied to protect against germs and odor, and kill allergy and disease-causing bacteria, mold, fungi, and mildew. This product is registered with the E.P.A., USDA/N.S.F. and is approved for use by professional cleaners and restorers.
Communicate – With the Sams team on your side, you're never alone! We'll provide constant communication, monitor progress, and let you know how things are going each step of the way. We want you to be completely satisfied.
Clean and Repair Carpet – It's quite likely that your carpet suffered under the weight of water that made its way into your home. We use high-powered machines and advanced techniques to extract water, clean, and restore your carpet back to its pre-disaster condition.
Repair and Rebuild – We'll work with you to identify your building needs to make sure your standards and needs are met.
We know how important the health and well-being of your family is. While the contents of your home may be able to be replaced, the health issues that can occur if water damage is not correctly dealt with can be long lasting. Sams is just a call away, night or day, to assure that you and your loved ones are safe and sound and back in your home in no time.