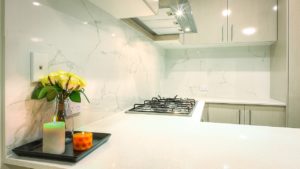 A prospective renter makes a decision on a potential rental property in under ten minutes on average. That's why your most powerful marketing tool is making sure you give a WOW first impression when you open the door to show them the unit. That initial experience can either make or break the deal and Sams can help to make sure that you leave the renter wanting to move right in!
At Sams we offer commercial cleaning for carpets, tiles and air ducts for your rental properties. Whether it's a large multi-family unit or a single-family home, we have the manpower and equipment to deliver the clean environment that will inspire renters to sign on the dotted line.
While on some occasions it might make sense to replace carpets or tile, you'll find that professional carpet, tile and air duct cleaning with Sams is far more cost effective than having to replace existing carpets or have renters turned off by moldy tile or a funky smell.
Carpet Cleaning and Repairs:
Our carpet cleaning services will remove tough stains, diminish odors, and leave the apartment looking like new. We can also re-stretch any carpet that might be loose due to humidity or poor installation, or even repair tears. When your potential renter enters the space, they will feel right at home and ready to call the movers.
Tile and Grout Cleaning:
Nobody wants to take a shower or cook in a kitchen where the tile and grout is dirty. Not only is it unsanitary, but it also reminds the renter of previous occupants. Give your new renter a fresh start with a shiny like-new tile. Sams can clean all the tile and grout floors in your rental unit for a fresh new feel.
Air Duct Cleaning:
We've covered the sights now let's deal with the smells. Clean air ducts will leave the air free of allergens, remove stagnant odors, and cut down on dust in the air. This provides just another way to ensure that the renter's first impression is a good one.
Sams can help you keep your building spotless and get more years out of your investment. And best of all, because we have a large fleet of equipment and team of skilled technicians, scheduling is convenient, quick and easy. We're ready to get your rental unit on the road to clean carpet, repairs, tile and air ducts! Contact us today 636-949-8229 or reach out online via our scheduling tool to get started!