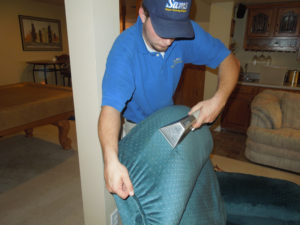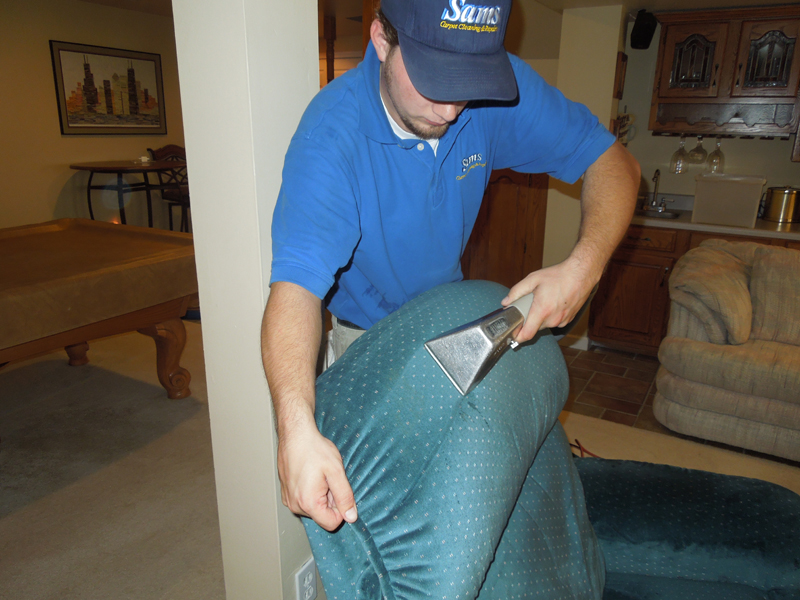 When you invest in your furniture do you consider the future? Whether your pieces are expensive or not, the goal is to expand the life of the furniture, particularly your upholstered pieces. Wear and tear contribute to the diminishing of the appearance and quality of these items. The secret to enhancing the life of upholstery modern furniture is preventative maintenance and professional assistance. Of course, Sams has suggestions to make your furniture last. However, upholstery collects dirt, fade colors and look worn over time with use. It doesn't matter how well you take care of it, daily routine will still wear on your pieces. What matters is the preventative measures you take and the assistance you utilize for proper upkeep. Sams understands that all furniture is different and some pieces come with different types of fabric, colors and construction techniques. With that in mind, we're giving you the secrets to saving your upholstery.
Pre-Treat
As far as we consider maintenance, this is at the top of our list. As part of our steam cleaning process, not only will we pre-treat and clean the fabric, but we will protect your piece with the appropriate fabric protector. Our detailed process ensures you that we will apply fabric protection where it's appropriate. Sure, there are several products out there for furniture protection, however, you should consult with a trained technician about which products can be used for the best results. We would like to make sure your small spills don't turn into big problems in the future.
Vacuum
The kids crashing on the couches and leaving crumbs behind can cause damage and create stains. We recommend vacuuming for fabrics that can't be exposed to water, particularly with pet hair. Since upholstery has to be handled with care, regular maintenance is very important to us. Set a schedule for vacuuming (or make an appointment with us) to prolong the life of your pieces for your kids play parties. We utilize particular methods that allow our technicians to pay special attention to the given problem areas with your furniture so we are assured the best removal techniques.
Professional Assistance
Just like many things in the world, Sams understand when it comes to upholstery all products aren't created equal. In minutes, our service technicians can have your furniture looking just as sleek when you first saw it. To make sure of this, we like to first inspect your furniture to determine the appropriate method that will serve the best benefit. After choosing the method, we move forward with a detail process to clean your furniture. Preventative products can be purchased, but without proper consultation or knowledge of materials you may not achieve quality results. Our proven process includes everything from color testing to dry cleaning with oil based solvents, assuring our customer of real results.
We care about our customers, and we only want to see the quality and life of your furniture reach its highest potential. If those furniture accidents ever happen in the future, remember that our intent is not only to satisfy our community and customers, but it's to restore, repair and refinish your pieces.
If you're ready to repair that dusty and dingy couch, please feel free to contact us.