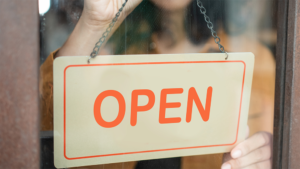 We are all cautious and excited at the same time as stay-at-home orders are lifted and employees return to work.  Questions of employee and customer safety are at the forefront of everyone's minds including with us at Sams Carpet Cleaning & Repairs. As business owners we all feel the importance of providing a feeling of safety to ease the minds of all as we navigate through this new era in the workplace. As we learn more with COVID-19 for the cleaning industry, the pandemic has highlighted the importance of an overall clean work environment for peace of mind and for prevention.
A well-maintained and cleaned workspace boosts morale, assures workers that every aspect of returning to work is being considered and diminishes allergens and germs.  Sams Carpet Cleaning & Repairs has been providing services throughout the St. Louis Metropolitan area for over 35 years and we can be that vital part of the enhanced cleaning maintenance program with you.
Where to Start to Improve a Clean Work Environment
A clean approach starts with everyday precautions and regular cleaning of workspaces. Here are regular cleaning protocols that you may already have been doing or a great addition to your cleaning procedures:
A top-down cleaning approach that begins in high-traffic and frequent-use areas. This includes common areas, as well as components such as computer keyboards and mice which are among the top places for germs to gather. A great way to keep up is to have cleaning wipes or industry-specific cleaning products readily available for everyone to use throughout the day.
Other shared and frequently touched areas need daily attention. It is important to wipe down countertops and cabinets that are frequently used and touched. It can be easy to overlook hand railings and door handles which also needs regular cleaning.
Everyday vacuuming of floors and furniture are important procedures. For chairs and sofas, do not forget the hard arm rests, additional cleaning with safe furniture cleaning wipes or products is important.
Professional carpet and tile/grout cleaning ought to be performed on a frequent basis depending on how much foot traffic, how often you vacuum, unexpected spills, or just keeping up with a clean environment. At Sams, we will work with your staff to make the best determination of how often and coordinate together a strategic cleaning maintenance plan. Professional carpet and tile/grout cleaning not only ensure that carpets and tile/grout are thoroughly clean, but it also reduces long-term wear and tear and extends the life of your flooring.
HVAC filters and cleaning are essential for clean air flow and potentially reducing allergens. HVAC cleaning often reveals a variety of foreign objects and debris which can block air flow and put a strain on your system. If this is the case in your facility, consider air duct cleaning to remove the debris and provide an effective healthy clean air flow throughout your facility.
Let us not forget emergencies and unexpected occurrences happen.  It's important to take immediate action to deal with water damage and flooding right away before mold growth can set in and before other situations that can lead into larger issues and damages.
At Sams, we continue to provide professional disinfecting services for businesses using a high-powered fogging disinfectant equipment to reduce the spread of germs.  Our team is happy to walk you through this process with you.
We spend a lot of time at work, which is why it is so important to ensure that business environments are clean and healthy. Sams offers a wide range of services and ready to work with you to build an enhanced cleaning strategic maintenance plan so that your facility can be the safest clean interior environment it can be. Contact us at 636-949-8229 or schedule online today!