It's January, so naturally we're all still on track with our New Year's Resolutions (at least, for now, and we have good intentions)! Of course the most common New Year's Resolution is to be healthy. Some examples you might hear, or you might have vowed you would stick to in 2018 are:
I'll go to the gym 4 days a week
I'll eat a salad a day, get my veggies in!
I'll take the steps instead of the elevator and will park in the back of the lot
I'll take care of my health: visit the doctor for regular checkups, take more vitamins, etc.
This year, focus on breathing clean air! You'd be surprised what you can see in your air ducts. When's the last time you had yours cleaned?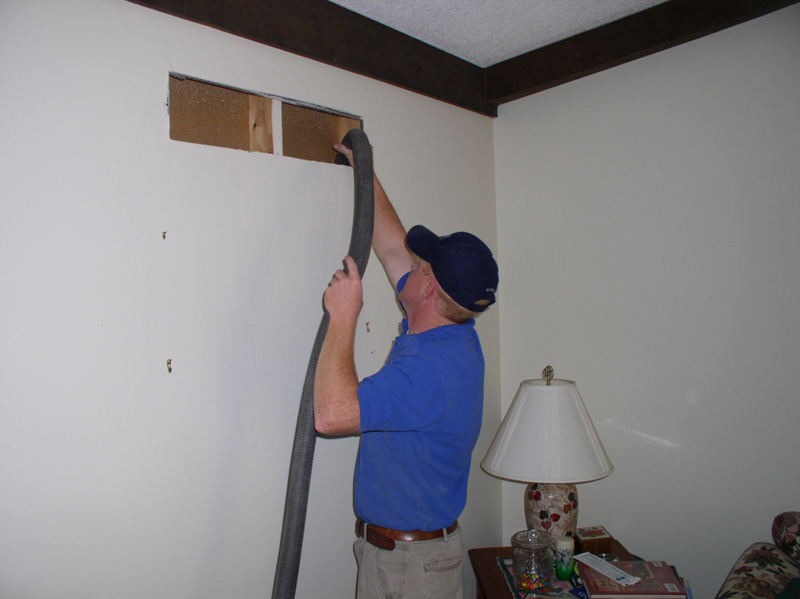 They're tucked away, it's not obvious like a stain on your carpet or dog hair on the floor. You don't often think about your air ducts and what's going on with them. Your air conditioning and heat are working, so why would it even be a thought it your mind? That's why we're here to help you stay healthy and keep these things front and center. It's important to clean your air ducts at least once a year, so what better time than now, start the year off fresh (and clean)!
You wouldn't believe how dirty air ducts and dryer vents can get. Not only is air flow restricted when they haven't been cleaned, but you're breathing in that dirty, dusty air.
So how do we go about cleaning your air ducts and keeping you healthy? We use a powerful truck-mounted system that cleans out all the junk. A rotating brush scrubs the walls of the ducts, removing any build-up of dust and dust mites that could be making you sick. As it's removed, the system collects the debris in our van outside, leaving your home clean and uncontaminated. We also offer a cleaning with an Anti-Microbial Disinfectant to inhibit the growth of molds, mildews and other odor causing bacteria, at no additional cost.
Are you ready to take back the health of your home? Give us a call today to schedule an appointment, 636-949-8229.