"What's that smell?" This is usually a visitor's first thought when they're greeted with an unpleasant odor at any home. Lingering smells that live in your home will soon affect the love you once had for it. Sadly, spraying air freshener won't solve that stinky issue of yours. In fact, you'll find that even after showering your place with the finest Febreze on the market, the smell has remained. But never fear – you don't have to move out of your musty home to escape the stench! Help is closer than you think, right here in St. Charles, MO. Let the Sams team help. Here are a few tips that will help you banish bad odor and kick them to the curb!
Clean Your Air Ducts to Prevent Odors from Spreading
Central heating and air conditioning systems are everyone's best friend during those hot summers and cold winters. But they can also be a prime place for odors to build up. As the air passes through your hallways, you begin questioning the unpleasant scents you're smelling. Before you tackle the problem, identify what's causing your air ducts to smell. If you're a do-it-yourselfer, you can try cleaning your condenser coils and collection pan utilizing a strong cleaning solution, preferably one with bleach, to kill off mold. Using your vacuum, suck up loose dust or debris from the fins and coils. If the smell wasn't coming from the air conditioning unit, then it can be coming from any part of the duct system, and you'll need professional help for that.
Clean Your Home to Address Odors at the Source
You're going to pick up those dirty socks, right? Honestly, this is something you should already be doing, but if you're just letting your teenager's cleats lay around it's time to make a change. Clean your home thoroughly with cleaning solutions and antibacterial rags regularly. Be sure to pay attention to places you normally wouldn't clean, such as cabinets, window sills, vents, and under the sink. Take it one step further and wipe down the walls, baseboards, doors and countertops.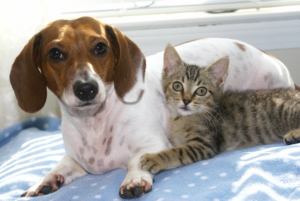 Eliminate Pet Odors
You think Fluffy and Fido only leave odors behind when they have an accident? Think again. Just like us, dogs sweat when they're hot, and the body parts that produce the greatest smells are bigger on dogs. Their paw pads spread on your carpets, floors, sofa and any other thing they can stand on. It may be best to keep Fluffy and Fido on a routine bathing and grooming schedule to reduce the aroma that's sticking around. Speaking of sticking, let's talk about those accidents on your carpet. A lot of accidents, specifically urine, can leave permanent stains – affecting the dyes on your floor. With a proper inspection, Sams will identify the best course of action to clean the stains and remove odor. Click here to read about the impact of urine deposits on your carpet.
Clean Your Carpet and Upholstered Furniture
"Knock, knock. Who's there?" It's the stench you've been stressing over. Pull out those odors in your carpet with a vacuum cleaner. A vacuum can help to keep your home smelling fresh by getting rid of dirt and other particles lodged in your carpet. To help with your vacuuming process, you can try an "at-home" remedy for odors and use baking soda. Try sprinkling it on your fabrics surface, letting it settle overnight, and vacuuming the carpet for the best results. Although this is an odor neutralizer, this will only get you so far. Instead of taking your chances, call a professional.
Call Your St. Charles Odor Removal Professionals
At Sams, we're experts in eliminating offensive odors, and our trained technicians help identify areas holding the harsh smells. By highlighting the cause and location of the odor, we're able to determine an appropriate course of action to remedy the situation. The science of identifying these areas can be tricky, but our cutting-edge equipment helps restore your home. We're passionate about helping our customers maximize the enjoyment of their space. Between our infrared lighting technology to identify the cause of many odors to our thermo fog process and dehumidifiers, we'll be sure to hunt down the problem, neutralize odors and kill pollutants.
So, what are you waiting for? Give us a call today and free your family of those stinky fumes. We love our community, and we would love the opportunity to be welcomed into your home. Let us properly remove the odor, and leave the restoration process to us.