So you're selling your house! As the savvy home seller you are, you know having a clean house is one of the most important aspects of selling it. Regular cleaning and tidying can go a long way, but deep-cleaning your house can make a huge difference in the impression potential homebuyers have of your house.  Regardless of how good the bones of your house are, or if you've updated the hardware on all your cabinets, if your home is dirty, that will be the impression most potential homeowners will walk away with.
Odor
Making your house light and airy is the goal for many people trying to sell their homes, but all the natural light in the world is not going to get rid of a funky smell. Some homeowners may not even realize their house smells because they have become so accustomed to living with it. If you're in any doubt, invite over your most honest friend and see if you need to take care of the smell. Air fresheners only temporarily cover up smells, and some home buyers may be allergic to them or not like the scents you chose.
Check out Sams Carpet's specialized services just to help with eliminating odors, whether it's to help sell your old home, or make your new one more enjoyable.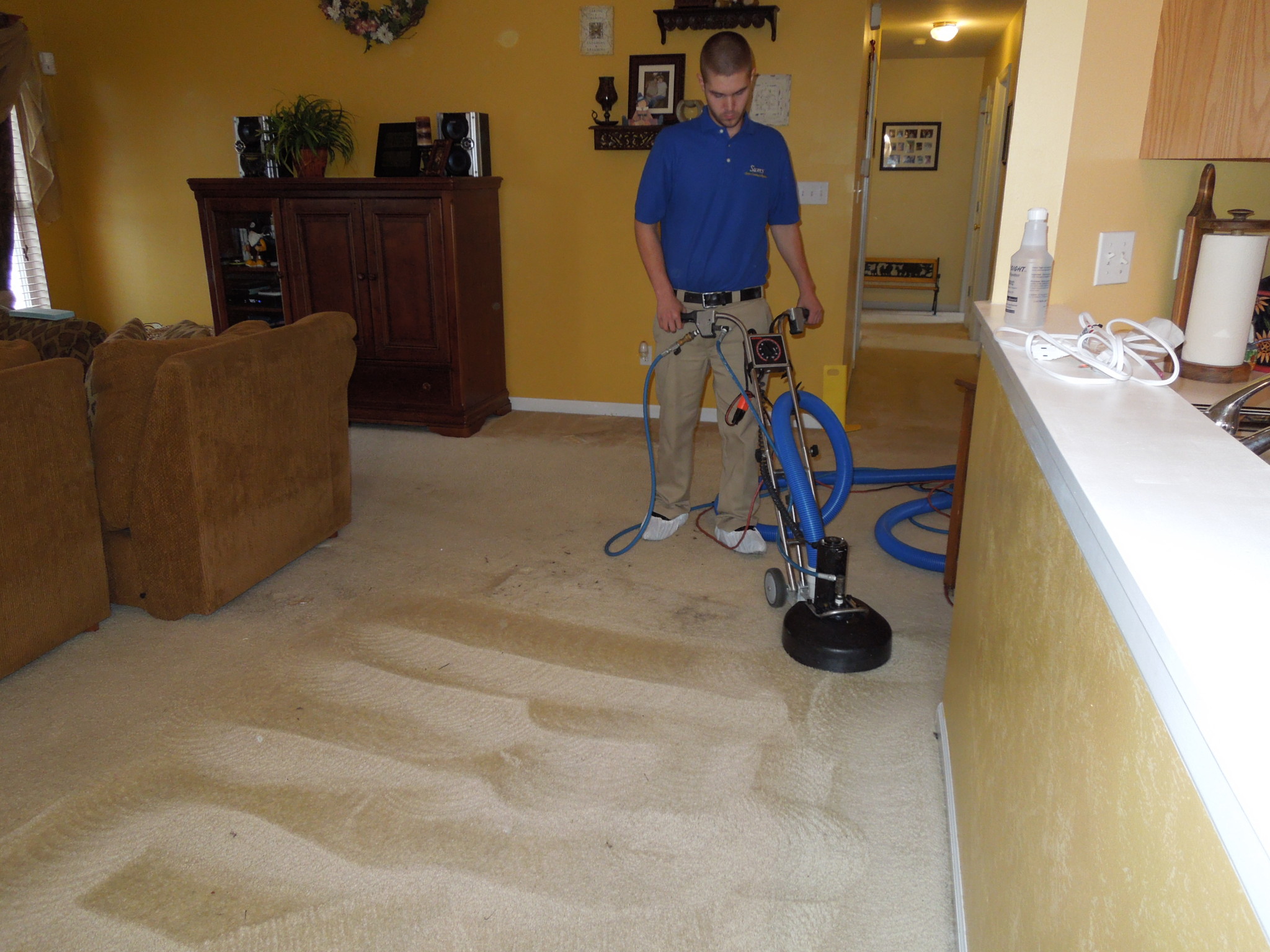 Carpet
Dirty carpet in particular can turn away potential buyer, and some websites will go so far as to say you should completely replace your carpet before showing your home. Thanks to Sams Carpet, you won't have to do anything that drastic, even if you have tough stains or holes! We have expertise in stain removal, or even patching or spot dying carpet for particularly tough areas.  Worried about ripples? We take care of that too!
Tile
Tile is great because it is difficult to get dirty, but likewise it can be difficult to get clean. Stains or dirty grout can turn away prospective homebuyers because it can seem like an overwhelming project, and some people assume you have to redo or cover up dirty grout. But we can tell you, grout can be cleaned and look amazing again. We know—we've done it.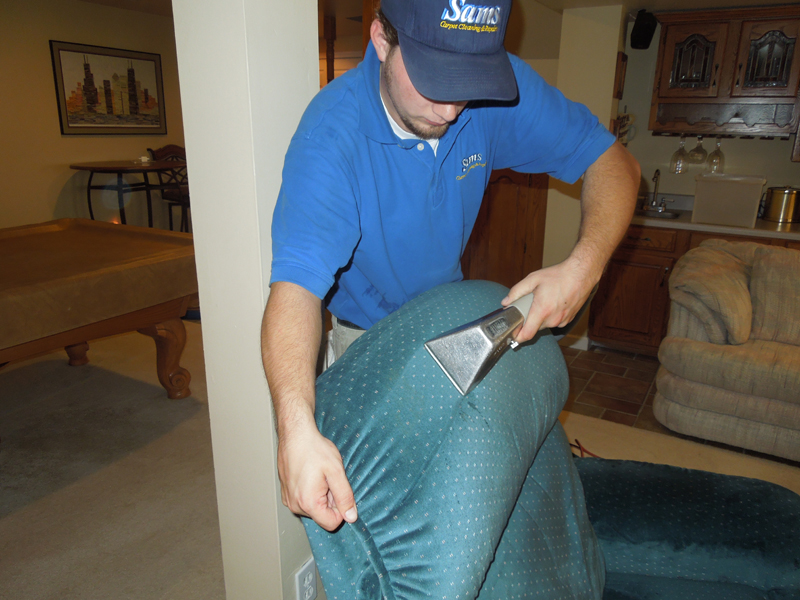 Upholstery Furniture
Even though the person buying your home won't be buying your furniture with it, it's part of what they see when viewing your home. Stained or dirty furniture can leave potential homebuyers with a poor view of your house overall. We understand all upholstery is different, and know the best way to make yours clean and beautiful again.  Do yourself a favor and have it cleaned so your house looks great for showing, and you have clean furniture for your new home! It's a win-win all around.
Air Ducts
An often over-looked aspect of cleaning, your air ducts may be restricting the airflow of your house, and even affecting your health. While most homebuyers' first thought will not be "Oh, better check out the air ducts," stale or dusty air still affects the atmosphere of your house and how your homebuyer will view it. Opening the windows is the most frequently cited suggestion, but if you are selling your house in one of the nine months of the year that it isn't a nice 72 degrees outside, that may not be practical, and it doesn't take care of the buildup of dust or the dust mites that are in your ducts.
Even if you don't choose to have the ducts changed in the house you are selling, it's a good idea to have the air ducts cleaned in the house you are buying. After all, nothing's better than sitting back in your new home and taking a deep breath of fresh, clean air.
Pets
Anyone who has a furry friend in their home knows how pet fur has a way of getting…everywhere. They also know how difficult it can be to get out of carpets or couches.  While diligent vacuuming can keep the fur somewhat under control, it doesn't always take care of the fur that has embedded deep in your carpets, or the smell your pet can leave behind. Any accidents they have can even go below the carpet into the padding, or even the subfloor. Save yourself the hassle and let Sams take care of it for a truly deep clean. Your future homebuyers will thank you.
Or maybe your new home used to have pets. Start clean with Sams Carpet, and help your new house feel like home.